What is Nordic Walking?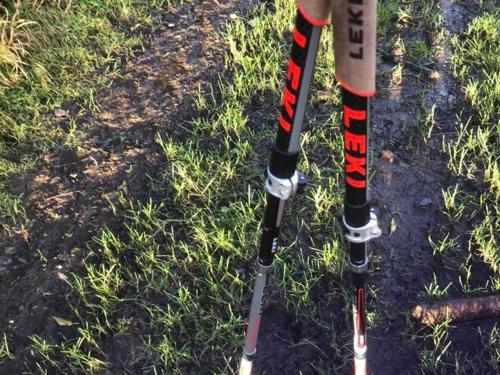 Nordic walking was originally a summer training regime for cross-country skiers. It's based on using specially designed walking poles in a way that harnesses the power of the upper body to propel you forward as you walk. It is now a recognised way to turn a walk into whole-body exercise that can be done by anybody, anywhere.
Nordic Walking is the fastest growing fitness activity in the world and is used by individuals, personal trainers, health clubs, physiotherapists, doctors and health promoters because it is highly effective, affordable and FUN!
Who is Nordic Walking suitable for?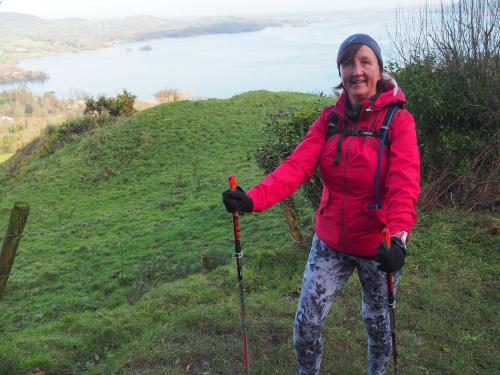 Nordic walking is suitable for people of all ages and fitness levels.Classes range from learning the technique to gentle walks for people with health concerns, to workout walks, which are a great way to improve fitness, lose weight and tone the whole body.

Level 1 - Learning the basics and getting used to the poles. Following completion of level 1 enjoy Nordic Walking our social walks

Level 2 - Building on from level 1 to improve technique, increase pace. Introduction to Nordic Running. Following completion of level 2 enjoy Nordic Walking our fitness walks.
What are the Health Benefits of Nordic Walking?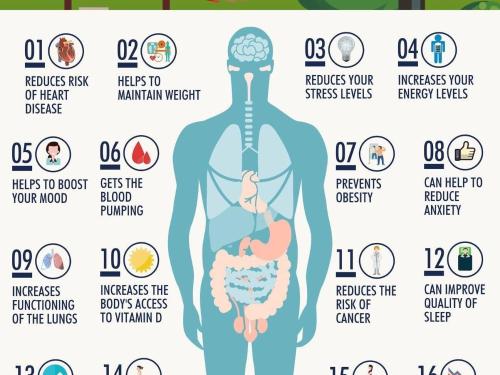 Like other forms of moderate activity, regular Nordic walking can lower your risk of chronic illnesses, such as heart disease, type 2 diabetes, asthma, stroke and some cancers. Additionally, it can also be used as part of an exercise programme to assist with weight loss.

Is Nordic walking hard on your joints? Nordic walking is no harder on the joints than walking. It's an activity suitable for people with joint conditions or who may be carrying some extra body weight.
Nordic Walking at Burkedale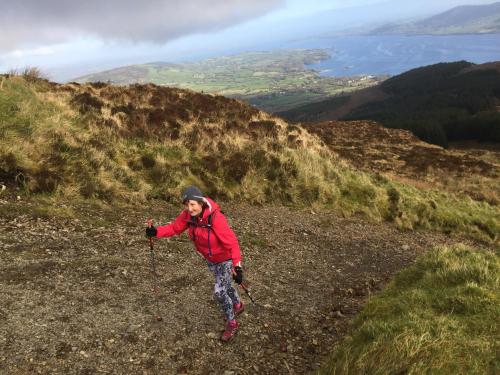 Nordic Fitness Ireland based at Burkedale House, is led by Joanne Burke a YMCA level 2 fitness instructor, with a Diploma in Fitness Walking. Joanne has a passion for getting people more active as well providing an alternative form of exercise for those who already enjoy an active lifestyle.
We provide bespoke packages for Nordic Walking from learn to Nordic Walk Courses to a selection of social and fitness walks for all abilities.

For regular Nordic Walkers we can provide maps for you to self explore. We can provide accommodation for individuals or small groups. Larger groups can be accommodated close by.

Contact Joanne to discuss your Nordic Walker wishes and we will happily put a suitable package together for you.
Walking Options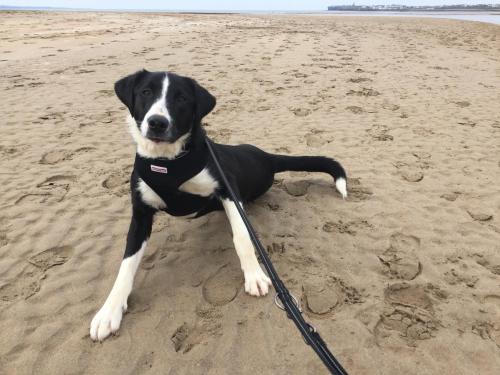 Walking with Bali - Our border collie, Bali, loves to walk and guests are welcome to join us on our morning and evening walks exploring the local area. Walks range from 30mins - 2 hours.

Social Walks - Gentle paced walks with or without Nordic Poles. We visit woodlands, beaches and historical places of interest. Usually 1-2 hours in duration.

Fitness Walks - These walks really get the heart rate up by either increasing the pace, duration or elevation. Nordic Poles help with all of these. Usually greater than 2 hours in duration.

Example of 3 Day Package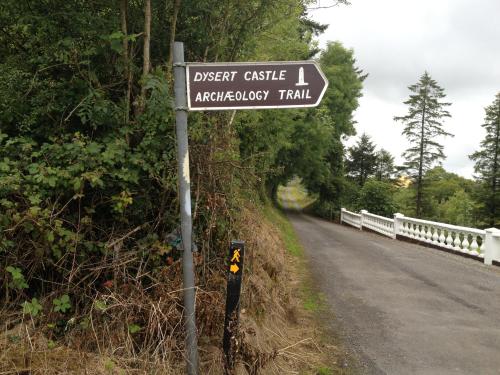 Below is an example of a short break package to include a how to Nordic Walk Course. Times can be adjusted to meet guest schedules. All walks are optional and can be changed to meet guest requests. Guests require their own transport to reach the start of the walks. Continental breakfast, coffee and tea breaks are provided at Burkedale House. Guests arrange other meals.

Day 1
10:00 - 12:00 How to Nordic Walk - Level 1
14:00 - 16:00 Social Walk (6Km) - Dysert Archeological Trail

Day 2
07:00 - 10:00 Breakfast at Burkedale
10:00 - 12:00 How to Nordic Walk - Level 2
14:00 - 17:00 Afternoon Social Walk - Dromore Woods (10km)

Day 3
07:00 - 10:00 Breakfast at Burkedale
11:00 -18:00 Fitness Walk (16km) - Doolin to Cliffs of Moher and back.

Guests will be able to buy lunch at Cliffs and dinner at Gus O''Connors in Doolin if they wish.